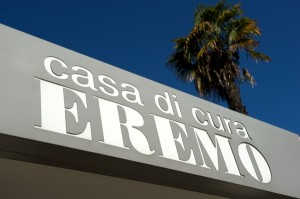 The private hospital known as "Casa di cura Eremo di Arco" is a limited company with a share capital of 3.120.000 euros, distributed among ten members of the Crosina family.
The company is directed by CEO Sergio Fontana (Tel. +39 0464 588666). Mr Fontana, grandson of Dr. Ugo Crosina, guarantees the Crosina family management continuity, based on the principles of quality as a duty to patients, as desired by its founder.
The economic and financial situation of the company is good and investments of some ten million euros are envisaged for the next three years.