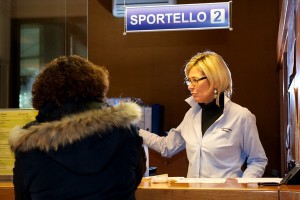 Those not intending to make use of the NHS agreement can ask to be admitted as a private patient, at their own convenience.
Referrals for private patients go through a secretary's office, open from 8:30 am to 5:30 pm on week days and from 8:30 to 12:30 on Saturdays, at the number +39 0464 588444
The Eremo has agreements in place with the main insurance companies.
Payment for the stay can be made by debit or credit card.