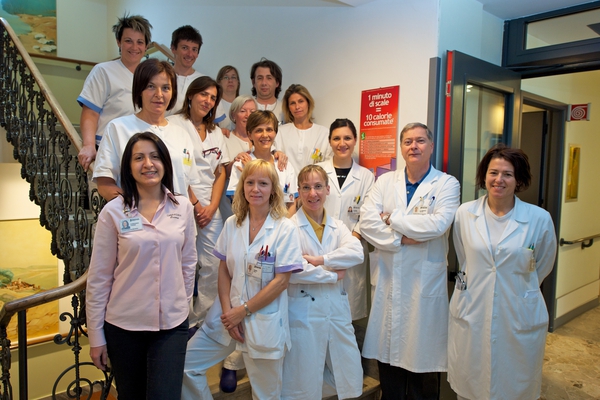 A medical team of specialists in rehabilitation medicine and neurology works under the direction of a consultant specialist in neurology, physical therapy and rehabilitation.
Treatments are carried out by a staff of 17 rehabilitation physiotherapists (most of whom can be seen in the photo below), 3 massage therapists, a speech therapist and a psychologist.
Healthcare is guaranteed by 12 professional nurses and 18 careworkers under the supervision of a charge nurse, as well as by auxiliary staff.